Indian air force recruitment 2021 | Apply Online
Jobs / Opportunity to get a job in Indian Air Force, aspiring candidates have to do this job. The IAF of the Indian Air Force has advertised for a total of 317 posts in the Flying Branch of the Short Service Commission and Ground Duty in both Permanent Commission and Short Service Commission, both technical and non-technical.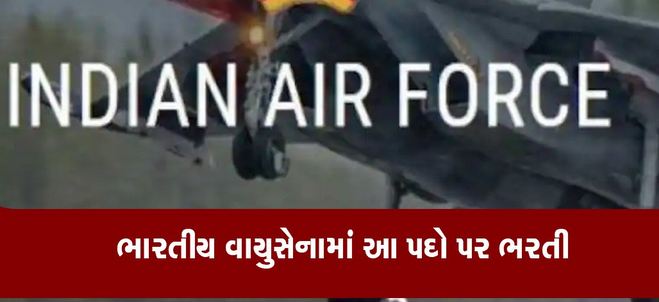 According to the advertisement issued by IAF Employment News Week from November 27 to December 3, 2021, candidates for these posts will be recruited through the Air Force Common Admission Test conducted by the Air Force. The course, which will be launched by the Air Force in January 2023, will have an application and selection process between AFCT 01/2022 as well as NCC Special Entry.
Application process
Applications for the AFCET 01/2022 Bench as well as NCC Special Entry by the Air Force will start from December 1 and the candidate will be able to apply through the online application form made available on the AFCT official portal. The application deadline is December 30, 2021.
Fees
Candidates will have to pay an examination fee of Rs 250 during the online application, which can be paid online. There is no exam fee for NCC Special Entry.
Standard of qualification
According to the announcement of AFCAT Batch 01/2022 Recruitment by Air Force, candidates wishing to apply for Flying Branch should be between 20 years and 24 years of age on 1st July 2023, i.e. born between 2nd July 1999 and 1st July 2003. While the age limit for AFCAT ground duty branch is 20 to 26 years.
For both types of admissions, candidates must meet the age limit conditions as well as the prescribed educational qualifications and physical criteria, which can be found on the official website of AFCAT 01/2022, a detailed instruction issued by the Air Force.
Read news Paper Advertisement & Details
Candidates Should Check all Details On official Website only for Job Application form and Other process.