Amitabh Bachchan Birthday: Amitabh Bachchan, the legendary Indian film actor, is an icon of the Bollywood industry. With his exceptional talent, commanding screen presence, and captivating performances, Bachchan has won the hearts of millions of fans globally. As we (OJAS Gujarat) commemorate his birthday, let's delve into his remarkable career and the lasting impact he has made in the world of cinema.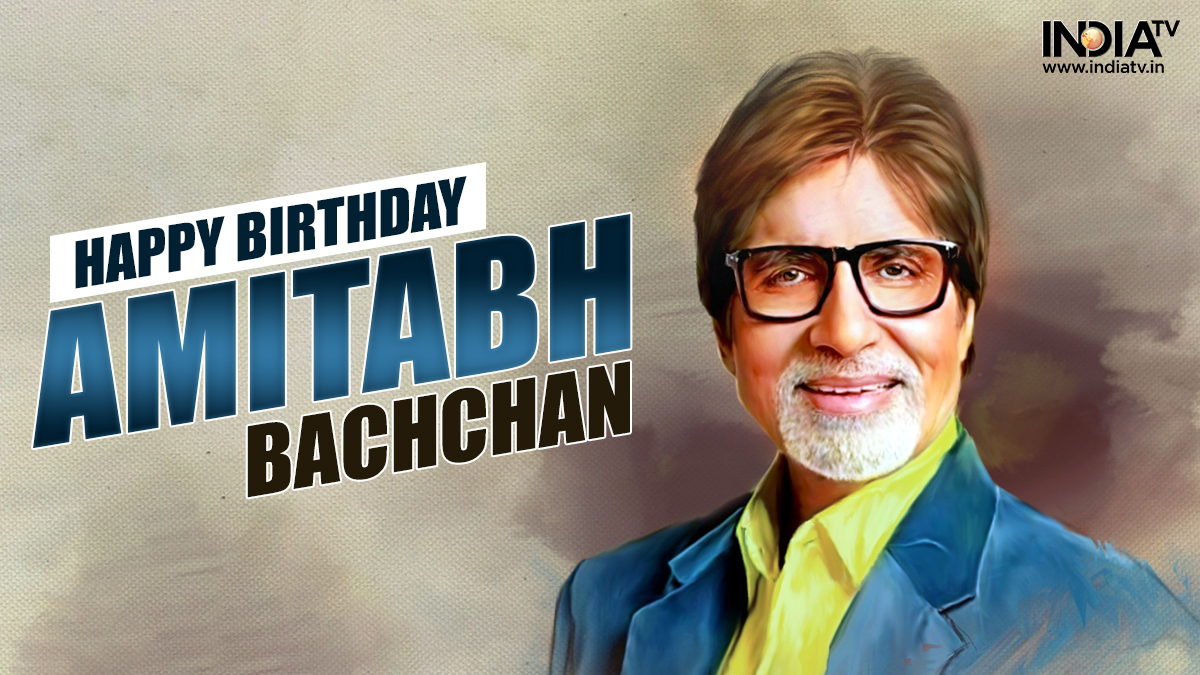 Early Life and Journey to Stardom
Born on October 11, 1942, in Allahabad, Uttar Pradesh, Amitabh Bachchan initially embarked on a career in the corporate world. However, his passion for acting led him to the world of Indian cinema. He made his debut in the film "Saat Hindustani" in 1969, but it was his breakthrough role in the film "Zanjeer" that catapulted him to fame. Bachchan's towering persona, deep baritone voice, and intense performances soon became his trademark.
The Rise to Superstardom
During the 1970s and 1980s, Amitabh Bachchan dominated the silver screen and redefined the concept of a Bollywood hero. With movies like "Deewaar," "Sholay," and "Don," he became synonymous with the "angry young man" archetype, resonating with the masses like never before. Bachchan's portrayal of flawed yet relatable characters struck a chord with audiences, and his popularity soared to unprecedented heights.
The Iconic Baritone Voice
One of Amitabh Bachchan's most distinctive attributes is his deep, resonant baritone voice. His voice has become synonymous with authority, power, and emotions. Whether it was reciting dialogues or lending his voice to narrations, Bachchan's baritone voice has the ability to captivate audiences and leave a lasting impression.
On-Screen Versatility
While Bachchan is renowned for his intense and dramatic roles, he has also showcased his versatility through a wide range of performances. From romantic leads in movies like "Kabhie Kabhie" and "Silsila" to comedy roles in films like "Chupke Chupke," he has proven his ability to excel in various genres. This versatility has only added to his illustrious career and earned him accolades from critics and fans alike.
Reinventing Himself: The Comeback
After a brief hiatus, Amitabh Bachchan made a remarkable comeback in the early 2000s. He embraced challenging and unconventional roles that showcased his acting prowess. Films like "Black," "Paa," and "Piku" proved that Bachchan's talent and charisma were timeless, cementing his status as one of the greatest actors in Indian cinema.
Social Impact and Philanthropy
Beyond his successful acting career, Amitabh Bachchan has also made significant contributions to society. He has been actively involved in numerous charitable initiatives, advocating for causes such as education, healthcare, and polio eradication. Bachchan's commitment to philanthropy has earned him immense respect and admiration from his fans.
Legacy and Global Recognition
Amitabh Bachchan's contributions to the Indian film industry have earned him multiple awards and accolades, including four National Film Awards and numerous Filmfare Awards. In recognition of his impact on cinema, he was honored with the Padma Shri, Padma Bhushan, and Padma Vibhushan awards, some of India's highest civilian honors. Additionally, he has been awarded the prestigious Dadasaheb Phalke Award for his outstanding contribution to Indian cinema.
Conclusion
As we celebrate Amitabh Bachchan's birthday, it is a fitting opportunity to acknowledge his extraordinary journey, his immense talent, and the indelible mark he has left on Indian cinema. From his iconic dialogues to his larger-than-life presence, Bachchan continues to inspire generations of actors and captivate audiences with his performances. Truly, he remains an unparalleled legend in the world of entertainment.
Happy Birthday, Amitabh Bachchan!